Who You Help
Samata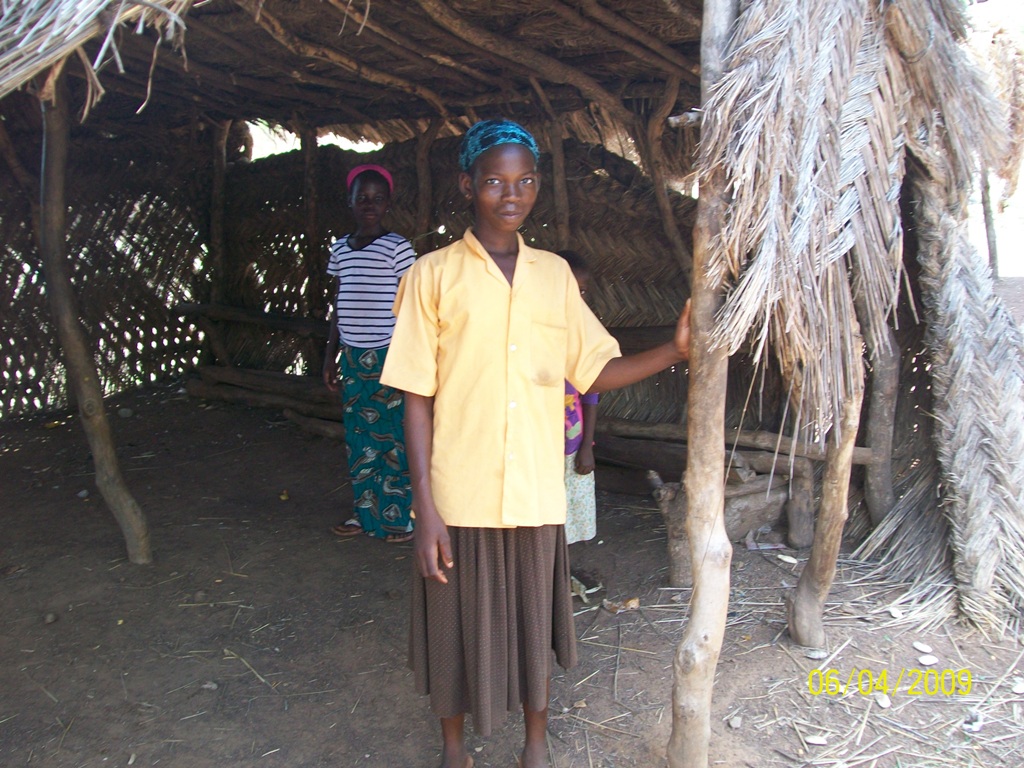 Samata lives in Jimle, a village in the Yendi District of the Northern Region of Ghana. GRO has given Samata the chance to attend school in a situtation where she normally would not be able to. Gratefully, she stands for a picture taken by one of the GRO associates. She welcomes anyone who comes to her house or school with a smile especially during school hours of the day. The money you send can help hundreds more children like Samata.
The community of Tampion -- Children and the Drinking Water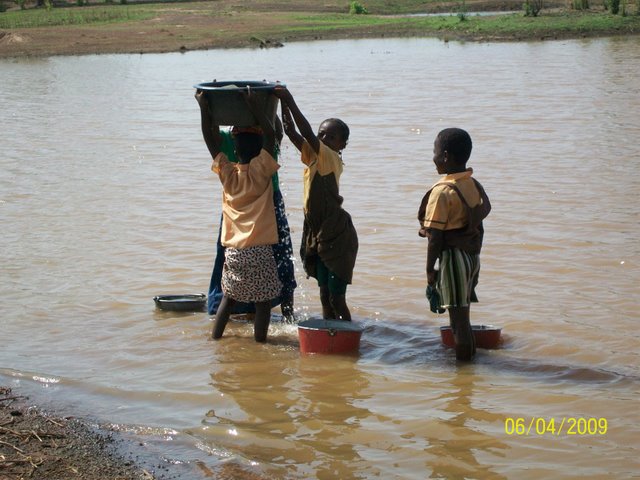 Tampion is located about 33 kilometers from Tamale on unpaved road in the Saveligu i Nanton district of of the Northern Region of Ghana. With a population of about 2184 of which 554 are male and 726 are female. There are about 949 children located in Tampion, and only 149 are able to attend school. There is only one school in Tampion called Tampion Primary School. There is only one source of drinking water in Tampion, and it is a dam. With no potable source of water, members of the community especially children rely on the community dam for water, even though it is severely contaminated. It is the only choice they have.
Many people of the community have already become infected. Wahabu Alhassana, teacher of Tampion Primary School states, "This canker is completely preventable. Hundeds of people have gotten sick over the past few months because of waste draining on to the only source of drinking water." Nine year old Iddrisu Fuseini is a student in Tempion Primary School. He admits life is very hard in Tampion, but remains happy for having an opportunity to go to school. This community is in need of clean water, and your donation can help.
The Need for Better Classrooms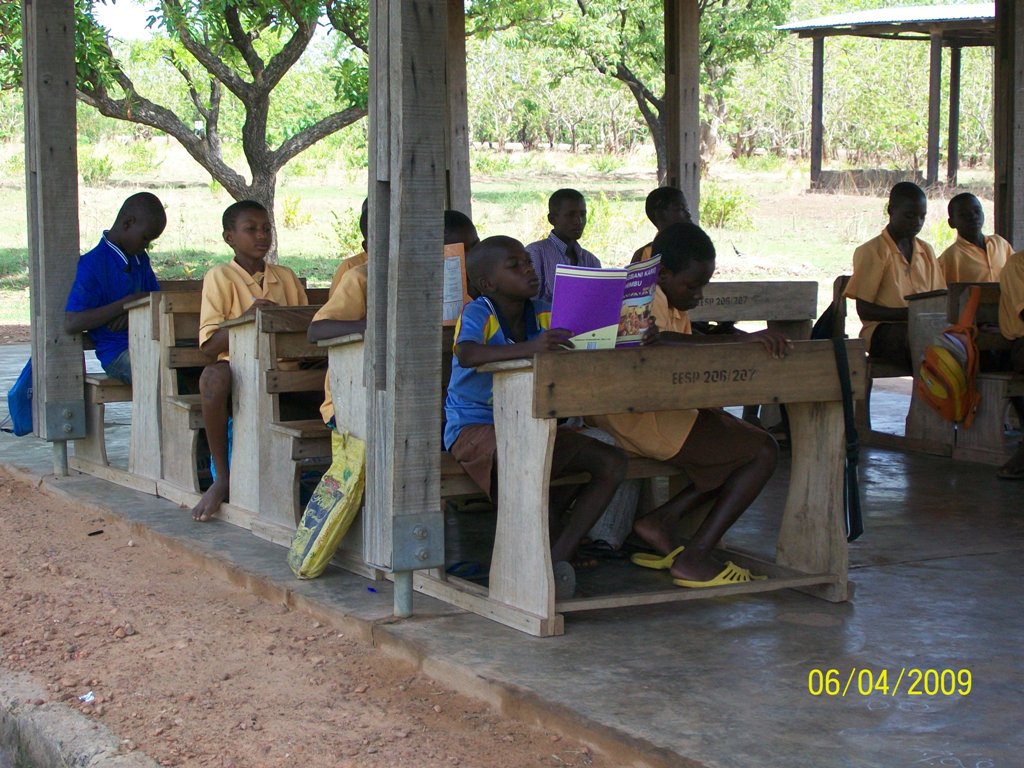 These children are in class. In the north, the rainy season begins in May or June and lasts until about September. During this time, some classes cannot go on because the school structures do not keep rain out. Your donation can help build a sustainable structure to allow the children of Ghana to go to school year round.